We may earn money or products from the companies mentioned in this post.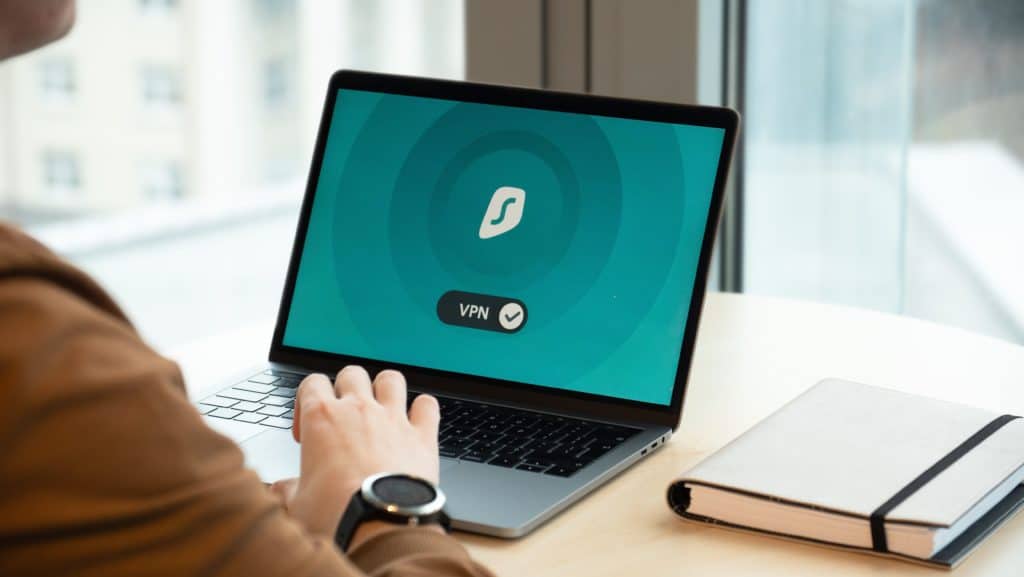 Virtual Private Networks
     Sometimes a trip to a local café is exactly the remedy we need to get our focus back on work. Whether you are a student, or a remote worker, getting out of the house or office to go somewhere off base with a coffee, snack, and decent wi-fi is one of life's simple pleasures. Personally, a double espresso and a low noise, well lit environment are just the right things to help me with that article or blog post that needs writing, but we all have our preferences. There is a danger with working outside of the home though, public wi-fi. 
     The issue with using  public wi-fi that is open to anyone, is that you do not know who else is using it. Public wi-fi is a perfect hunting ground for hackers. Unknown by most people, there are easily obtained software tools in existence that anyone can use to capture someone else's unencrypted network traffic. While most websites now days do use the https or hyper-text-transfer-protocol secure version to mitigate that and encrypt their traffic, some still do not.
     It does not take much for an average hacker to use a packet sniffer program on your unsecure traffic and view it. So how can you protect yourself from these unwanted individuals viewing your internet data? Three words, virtual private networks.
What is a VPN?
     Virtual private networks, most commonly referred to as vpn's for short, are private network tunnels. A vpn encrypts all of your network data through a third party service or server to hide all of your information. Only the intended receiver will be able to understand it. This way when a hacker tries to view your data, it will just look like unreadable hieroglyphs to them instead of what you do not want them to see. Vpn's also have an added effect of hiding your location, as well as the personal information you might send along with your network traffic.
     A lot of popular vpn service provider's let you route your traffic to different countries so you can access websites or servers only allowed in that area. You can also make your source look like it is coming from that location which is advantageous when protecting your actual location. A vpn really allows the freedom of browsing the internet wherever you please with the peace of mind from added obscurity.
Types of VPN's
Site-to-Site – these types of private networks are typically used by organizations to connect their different branches or locations into their private and protected network domains making all traffic between sites encrypted. Another name for a site-to-site vpn is router-to-router because your router is the gateway to the internet and entryway to other location. There may be some enthusiasts or small office workers with their own setup of a site-to-site vpn from their office to home network but it is not very common. Site-to site vpn is usually a business implementation.
Remote Access – this type of vpn is the one most end-users or consumers use to protect themselves on public wi-fi or at home. It creates an encrypted private connection from your device to the intended traffic location you are trying to access. Typically serviced by a third party vendor, however the more tech savvy individual can set up their own vpn server at home. It is usually more efficient to pay the third party though after equipment cost and time spent.
Conclusion and Recommendations
          A vpn is one of the best defenses against hackers. As mentioned before, it keeps your traffic hidden on public wi-fi networks and should be considered a must when using them. Not only when out in public, but it keeps you protected at home too, hiding your location and unencrypted traffic across the web from a multitude of cyber attacks. Man in the middle attacks that involve things like rogue access points, packet injection, session hijacking, and so many more. When choosing a vpn service provider is it a good idea to decide on a trusted name because they will be handling your data as it passes through their servers.
     A good vpn should not be using any of your traffic to use for their own business interests and should just be concerned with keeping yours hidden. While there are many good names out there i am going to recommend using Surfshark. Their service is fast, reliable, and to everyone's joy, fairly priced. You can purchase a subscription here https://get.surfshark.net/SHhN for a deal at the time of writing this article. 
     Whoever's service you decide to go with though I strongly recommend you use some sort of vpn. The next time you use that public wi-fi to work away from home at your local coffee shop you will be safer. No one wants their data or identity stolen by a hacker. I wish you safe and happy internet browsing while i am off to get that double espresso now…
Surfshark VPN –https://get.surfshark.net/SHhN
You Might Like- https://www.thefullbyte.com/2022/06/13/social-engineering-attacks/