We may earn money or products from the companies mentioned in this post.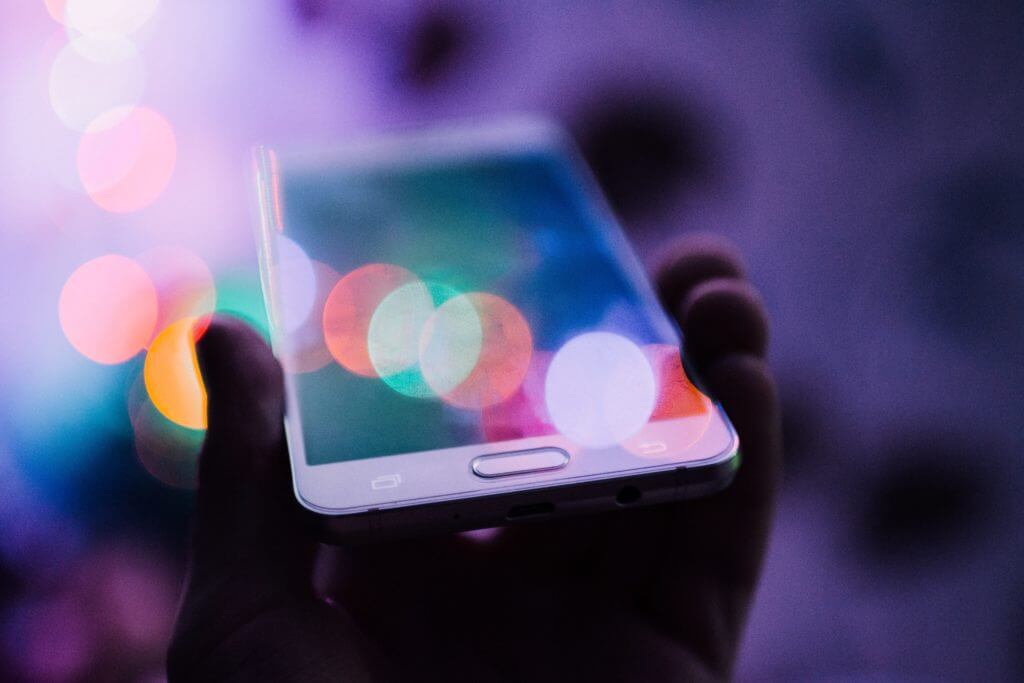 The Digital Divide Behind the Scenes
     If you asked an economist, a teacher, and a manager about the digital divide, you might hear them agree: it's serious! While some folks never run into this problem, others experience it every day. It can upend lives and forestall prosperity. It's invisible to the wealthy and impossible to solve for the impoverished. To put it succinctly, the digital divide is the economic gap between people who have technology and people who don't.
     This may not sound like a big deal, but lack of tech access can be a deal breaker for success. In a world that assumes everyone is online, even job applications can be out of reach for people without phones. Without fast internet, kids falter in school. Digital access is often the one critical piece of modern life that everything else rests on. Remove it, and even rebuilding can be next to impossible.
Who's Affected?
     In 2021, Pew found that in low-income American households, about one in four adults didn't own a smartphone. Four in ten low-income households didn't own a laptop either. For those who do, getting basic home internet access can still be a problem. This doesn't just stop people from checking email and posting on social media. If you lack easy tech access, that can prevent you from contacting your boss when you're sick, applying for a job at a big-box retail store, or taking a remote certification course from your local community college. All that stuff requires a phone or the internet. The digital world is truly full of opportunities, but you have to get there first. That's the digital divide in action.
     The consequences can be devastating. Kids without Internet access at home may struggle to get all their homework turned in. Working adults might lose out on job opportunities, including telework. Without the ability to text or call family, older folks can become socially isolated. That can lead to earlier decline.
     Worse, people affected by the divide might not get the chance to practice their tech skills. Tech-savvy folks may think of typing and using a mouse as basic abilities, but people still need to learn them before they can access the networked world. The difference between tech haves and tech have-nots is that the haves learn those skills when they're five, six, or even younger. Have-nots may run into them for the first time when they get a job that requires them to use Excel.
Divided in Education Access
     During the COVID-19 pandemic, the digital divide yawned even larger. Virtual school was the immediate cause. Kids without home internet access quickly fell behind when their access to classes was limited or difficult. Sometimes, when they didn't have internet access at all, they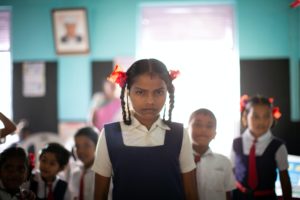 missed classes completely. It's not yet certain what effect this will have on their futures.
     Because the digital divide is a serious problem for families in poverty, communities that were already struggling were hit the hardest. According to the National Center for Education Statistics, a large percentage of the kids who were affected by the digital divide were economically vulnerable ethnic and racial minorities. Lack of access made a longstanding social justice issue just that much worse.
An Invisible Cycle
     If you're reading this article right now, then it's likely that you and everyone you know owns and uses technology. But numbers don't lie: about 18 million Americans still don't use the Internet. They just don't write think pieces about it for Vox or the Huffington Post because, after all, they're not online. And while that's an immediate problem for them, it's potentially a serious issue for everybody.
     The digital divide is dangerous to all Americans. If you lost your job and had to cut back on expenses, what would go first? You could reduce your food budget and move to a cheaper apartment, but you also might give up your internet access, your phone plan, or even delay replacing your broken tech. As ubiquitous as the internet may feel, its presence in your life is dependent on you having the money to pay for it. If you lost that access, getting it back might be hard. That's a level of economic danger that isn't just morally wrong, but a threat to everyone who pays their own bills.
Bridges Across The Divide
     Bridges across the digital divide do exist. They range in scope and power from the U.S. government to your own local library. The good news is that they're working. Slowly but surely, the divide is shrinking. As early as the 90s, the Federal Communications Commission was trying to fix it. The Telecommunications Act of 1996 was the first attempt. It deregulated the communications industry to get it to expand into new places. In practice, the law had some controversial side effects. (It's a big reason that most radio stations sound the same now.) But it did help provide internet access to new places. That made a big difference in getting Americans online!
     More recently, the Internet For All Initiative of 2022 seeks to bring connectivity to every corner of the U.S. This is a big deal. Fast, universal internet access could provide everything from telehealth visits to online jobs. For an example of why this is great news, think of a struggling ex-factory town reviving thanks to sudden internet access and an influx of remote work opportunities.
The Role of the Modern Library
     The humble public library may be doing the most to bridge the divide. Remember the quaint book buildings of yore? Modern libraries consider free public internet mission-critical. They budget for desktop computers, session timing software, and wi-fi. Many also offer low-cost printing, scanning, and faxing services. The respectable old concept of book borrowing now covers technology, too. Ask your librarian if you can check out a wi-fi hotspot. You may be surprised!
     Libraries have also leaned into education. A modern librarian is tech-savvy and often IT-educated. Their goal: make sure everyone knows how to use a computer. On a given day, a reference librarian might help one patron build a resume, show another where to file their taxes for free online, and run a class on how to use spreadsheet software. Don't let the cardigan fool you! Your librarian is a digital divide warrior.
Cities Helping Where They Can
     Municipal wireless networks are also helping to bring access to everyone. These city-wide wi-fi nets not only give internet access to all residents, but let people make free wi-fi calls. Households that can't afford computers are still at a disadvantage, but municipal wi-fi reduces the number of people stranded on the wrong side of the divide.
     Dozens of cities worldwide now feature free public wi-fi. New York's LinkNYC, with its USB charging ports and handicap-accessible stations, may be the most famous. Helping residents leap the divide is awesome, of course, but everyone benefits. LinkNYC is also popular with tourists who need to navigate without blowing up their phone bill.
Conclusion
     The digital divide could potentially affect everyone. As life gets more digital, the consequences of losing access get more serious. It's a scary problem for a society to face. That said, we're making great strides. With awareness, information, and a whole lot of public librarians on our side, we'll someday close the gulf for everyone.
 You Might Like – https://www.thefullbyte.com/2022/06/12/the-freelancing-economy/