We may earn money or products from the companies mentioned in this post.

Give Your Existing Computer Hardware a Boost for the Year
(Part of a two part series to maintain your machine)
     No one wants to think about it, cleaning, but most of us never really spend the time to clean our computers.  There are a few things that will increase the lifespan and performance of your PC if you will take the time to do them.  These are very simple tasks.  You don't need any tools or mechanical know-how.  But if you follow these tips, your computer will perform better and you should see fewer "glitches", and your computer will have a longer lifespan.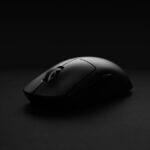 Starting With the the Peripherals
     No offense, but most everyone's keyboard is a mess.  Crumbs and such fall between the keys, it's inevitable.  The simplest thing you can do is to tap your keyboard upside down on your desk.  If it's a wireless keyboard, switch it off or pull the batteries before you do this.  Just hold it upside down longwise by two corners and tap (Don't Bang It!) a few times so the other corners contact the desk.  You don't want to slap it down so the keys hit the desk.  Do that a few times, then turn it around, hold it by the other corners, and tap it a few more times.  You'll see stuff fall out on your desk.  You might want to repeat this a time or two.  It's a good idea to do this once a month or so.
     That junk can cause keys to stick, or to not press down all the way when you're typing.  Keeping them shaken out of it can keep your keyboard working longer than it would otherwise. People don't think about cleaning their mouse to often either.  Odds are, if you turn your mouse over, you'll see a buildup on the four little pads it skates on.  You can scrape that junk off with a small pick or plastic utensil and return the mouse's ease of movement to factory new.
Now, About That Screen…
     If you have a touchscreen, we don't have to tell you how dirty it gets.  Fingerprints and smears kind of pile up, don't they?  Even regular screens get dirty.  The thing is, if you use the wrong cleaning products on your screen (whether it's a touchscreen or not) you can damage it.  Anything containing ammonia, like Windex or Mr. Clean, can cause a screen to fog or discolor.  Whatever you use, turn the screen off before cleaning it.
     In most cases, all you need is a microfiber cloth like they provide for cleaning glasses.  A piece of clean t-shirt works well, too.  You don't need to use any cleaning product, or even get it wet.  Just rub the screen with it.  If it's not coming clean, get your cloth just barely damp with rubbing alcohol.  Wipe it down with that -never scrub; just wipe- and then dry it off with a dry piece of the same cloth.  That will take care of 99% of all screen messes.  Be sure the whole screen is dry before you turn it back on.
Dust Bunnies
     All PCs and most laptops have fans in them to move air and keep them cool.  Modern processors can literally melt down without sufficient cooling.  That's why most systems have thermal sensors that will cause the computer to shut down if it gets too hot.  If your computer is prone to shutting down after a period of time, heat is a very likely cause.  Noise is another good indicator.  If your PC or laptop is louder than it used to be, odds are the fan is having to work harder to pull air to keep the temperatures down.
     The number one cause of overheating is dust.  Dust builds up on the vent holes on the back of the computer.  Dust can build up on the heat sink and fan blades inside, too, but we're not delving into that here.  All of that serves to cause your computer to run too hot, and the hotter it runs, the more unstable it is.  Too-warm computers can exhibit strange behaviors even if they're not hot enough to shut down.  Running hotter than normal also greatly shortens the life of your computer.
     Even if you're not confident enough to open the case and clean it out, you can take a vacuum cleaner to any dusty vents on the back of the computer.  If you can see it and reach it and it's covered in dust, clean it up.  Your computer will thank you and live longer.
     One last note.  If you're tempted to use canned air to blow out the dust, use canned air that's specifically for electronics.  Canned air is especially useful on laptops.  Air compressors spit oil along with the air, and more generic canned air may have moisture in it.  Both oil and moisture are bad for circuit boards.  If it's labeled for electronics, it's safe to use.  You should also be aware that canned air for electronics is quite flammable.  Don't spray it into a running computer.
Checking Out Your Hard Drive
     Your hard drive is where Windows, all of your programs, your pictures, and all of your other files live.  Hopefully you have a backup for your files and pictures, but that's a different article.  There's a simple thing you can do to make sure your hard drive is healthy and see if you're low on space.  Stay with us -this is simple and can be invaluable.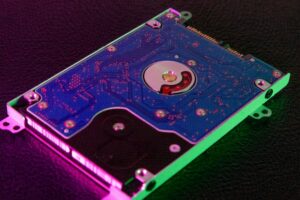 Download Seatools.  This link downloads the installer to your computer.  Once it downloads, run it to install the program.  You'll wind up with a new icon on your desktop called Seatools.  Run that. 
     There are lots of things you can do in here, including erasing your hard drive.  Don't do that.  You only care about a few things.  When it comes up, one thing it will show you is how much free space you have.  If it says you have hundreds of Gigabytes free, that's great.  It means you're in no danger of running out of room. 
     The other thing you care about is the Status.  It should show a green check mark.  If it does, your drive is healthy.  If the Status shows anything other than a green check mark, you have a problem, and it's probably serious.  You'll need to have a professional take a look at your system.  You can speed things up if you'll do one more thing while you have this program open.  Over to the right you'll see "Drive Details".  Click that.  A box will pop up.  In the row of tabs, you'll see the word SMART.  Click that.  Look down that list and write down anything that doesn't have a state of "OK".  Tell that to the technician.  It will tell him a lot about your problem.  Don't worry about anything else in the program.
Germs!
     It's no secret that keyboards are as germy as cell phones.  They're about the most cootie-infested things we touch regularly.  Some of those bugs are downright dangerous.  If you're a normal, healthy individual, your immune system protects you.  If you're immune-compromised, however, you should probably think about this more often.  Fortunately, antibacterial wipes are very effective at cleaning these things.  Shut off your keyboard (or shut down your computer if the keyboard is wired to it) and give your keyboard and mouse a good going-over with disinfectant wipes.  Get down between the keys.  It only takes a minute, and it should be able to clean up those little soda and coffee spots that have been there for months, as well.
Looking Further Out
Is your computer starting to show its age?  If you think the time for a new system may be nearing, what can you do now to start preparing for a new one? Probably the first consideration for most folks is to start setting some money aside for a new system. 
     You can get systems cheaply, but as they say, you get what you pay for.  Technology changes rapidly.  Don't worry about specs until you're ready to buy.  In the meantime, think about how you want to use a new computer.  Do you want to sit at a desk and type?  Would you rather connect a PC to your television and park in a recliner with a wireless keyboard?  You can save money if you don't need to buy a monitor, or you can focus your money on the processing power, RAM, and other features.  Maybe a laptop would be a better fit for your lifestyle.  Or perhaps a mini-PC connected to the TV and a tablet for the bedroom.  With cloud storage and new physical form factors, you have a lot of new options to consider.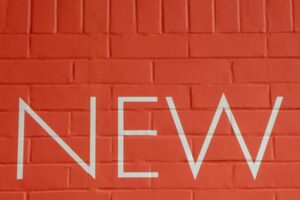 Then again, maybe you'd like to add a second monitor.  If you use multiple monitors at work, you know how convenient they are.  If that's the case, be aware that your computer has to support dual monitors.  Most off-the-shelf computers don't, so you may need to add a video card to your budget plan.
The moral of the story is to save up if need be before actually buying new hardware.  Don't set your sights on a particular model until it's time to buy.  PCs are often more integrated into our lives than they used to be.  It all depends on how you want to use it and what you want to use it for.  But you can read up on those possibilities while you're saving up in the new year. 
That's it.  Doing those things will make your computer run better and live longer.  In an ideal world, some of these things would get done every month.  Some would get done every few months.  But we live in a hectic world and chores like these slip through the cracks.  That's what makes it more important that once in a while -say once a year- we make the time to take care of the tools that take care of us.  That logic is as valid for a computer as it is for a toaster.
You Might Like –Software Cleanup Checklist