We may earn money or products from the companies mentioned in this post.

   The Effects of Online Education
     Online education is a method of education that utilizes technology and the internet to deliver educational content. It is a flexible and convenient method of learning that offers many benefits. With the rise of internet connectivity and technological advancements, online education has become increasingly popular over the years. The COVID-19 pandemic has further accelerated the adoption of online education as a viable alternative to traditional classroom-based learning.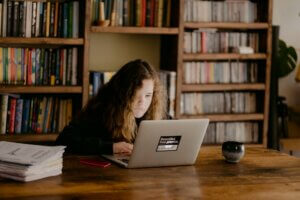 Advantages of Online Education
     Online education offers many advantages to learners. One of the primary benefits of online education is flexibility. Students have the flexibility to study at their own pace and at their convenience. Online education allows learners to access educational content from anywhere in the world, provided they have an internet connection. This flexibility is particularly beneficial for students who are employed, have family obligations, or live in remote areas.
     Online education is also cost-effective compared to traditional classroom-based learning. Learners do not have to pay for accommodation, transportation, or other related expenses. This makes online education an attractive option for learners who want to pursue higher education but cannot afford the high costs associated with traditional education.
     Online education provides anyone with access to a diverse range of educational resources. Learners can access videos, e-books, podcasts, and other multimedia content that can enhance their learning experience. Online education also offers learners the opportunity to interact with other learners from different parts of the world, allowing them to share ideas and perspectives.
Disadvantages of Online Education
     Online education also has its disadvantages. One of the main drawbacks of online education is the lack of face-to-face interaction between learners and instructors. Learners may miss out on the benefits of personal interaction with instructors, such as immediate feedback, individualized attention, and mentoring.
     Another disadvantage of online education is the lack of structure. Learners may find it challenging to stay motivated and disciplined in the absence of a structured learning environment. They may also find it difficult to manage their time effectively, leading to procrastination and a lack of progress in their studies.
Factors that Impact Online Learning
     Several factors impact the effectiveness of online learning. One of the critical factors is motivation. Learners must be motivated to learn and engage actively in the online learning process. Those who lack motivation may not fully participate in the learning process, leading to a suboptimal learning experience.
     Another critical factor that impacts online learning is the quality of instructional design. Effective instructional design is essential to ensuring that learners can understand and retain the educational content. The instructional design should be engaging, interactive, and tailored to the needs of the learners.
     Lastly something that impacts online learning is the level of learner support. Learners require support from instructors and other learners to navigate the online learning process successfully. Learner support can take the form of online forums, discussion boards, and other interactive tools that facilitate collaboration and knowledge-sharing.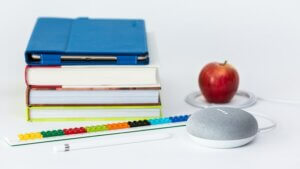 Some Recommendations….
     To improve the effectiveness of online education, several recommendations can be made. One recommendation is to provide learners with a well structured learning environment. This can be achieved by providing learners with a clear course outline, including learning objectives, assignments, and deadlines. Learners can also benefit from access to a course schedule that outlines the learning activities and milestones.
Effectiveness…
     The effectiveness of online education in promoting student learning is a matter of debate. Some studies suggest that online education can be as effective as traditional classroom-based instruction, while others have found that online education may not be as effective in promoting learning outcomes.
     Several factors can influence the effectiveness of online learning, including student characteristics and course design. For example, students who are self-directed learners and who have good time management skills may be more successful in online courses than those who struggle with these skills. Additionally, online courses that are designed to promote student engagement and interaction may be more effective in promoting learning outcomes than courses that rely primarily on self-directed learning.
Conclusion
     Online education offers several advantages over traditional classroom-based instruction, including greater flexibility, convenience, and access to a wider range of courses. The ability to learn on the go in today's fast paced environment can be a huge advantage but it comes at the cost of human engagement and the requirement of self-motivation on another level than classroom education will have to see if online learning really takes the center stage but for now in person classrooms still seem to be the generally proffered method.
You Might Like – Top Sites to Learn Tech Like a Pro