We may earn money or products from the companies mentioned in this post.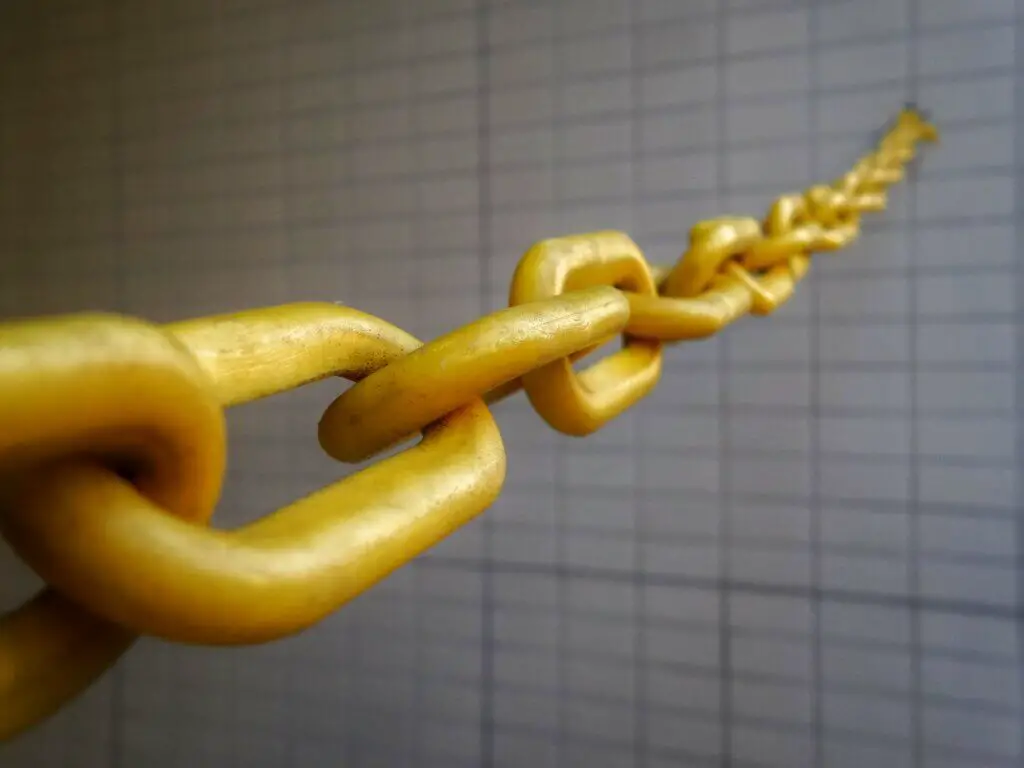 Cyber Security in Supply Chain
     In recent years, cyber security has become a major concern for businesses of all sizes. One area that has received increased attention is supply chain cyber security. With global supply chains becoming more complex and interconnected, the potential for cyber attacks on supply chain networks has increased, which can have serious consequences for businesses and consumers alike. In this article, we will explore the importance of cyber security for supply chains and some of the steps that businesses can take to protect themselves.
What is a Supply Chain?
     A supply chain is a network of companies, individuals, and organizations involved in the creation and delivery of a product or service. It begins with the raw materials used to make a product and ends with the delivery of that product to the end-user. Supply chains can involve many different stages, including procurement, manufacturing, transportation, and distribution.
Why is Cyber Security so Important for Supply Chains?
     Supply chains are vulnerable to cyber attacks due to the large number of companies and individuals involved, the complexity of the networks, and their reliance on technology. A cyber attack on any part of the supply chain can have serious consequences, including disruption of operations, loss of revenue, and damage to reputation. In addition, cyber attacks on supply chains can have far-reaching consequences, affecting not only the targeted company but also its customers, suppliers, and partners.
     Cyber attacks on supply chains can take many forms. For example, hackers may target the computer systems of a supplier, stealing sensitive information such as customer data or intellectual property. They may also infiltrate the systems of a logistics company, allowing them to track shipments and potentially steal valuable goods. In some cases, cyber criminals may even target the end-users of a product, infecting their devices with malware or stealing their personal information. There are many different aspects to be aware of in regards to securing information related to supply chains.
Recent Cyber Attacks
     In recent years, there have been several high-profile cyber attacks on global supply chains, causing disruptions to businesses and economies worldwide. One of the most significant attacks was the SolarWinds breach in December 2020, which impacted multiple government agencies and major corporations. The breach was a result of a malware attack on the software supply chain, enabling the hackers to gain access to confidential information, including sensitive government data.
     Another notable supply chain cyber attack was the ransomware attack on Colonial Pipeline in May 2021. The attack caused the shutdown of one of the largest fuel pipelines in the US, resulting in fuel shortages and price hikes. The attack was reportedly carried out by a Russian ransomware group known as DarkSide, highlighting the international reach of cyber threats and the need for coordinated efforts to prevent and respond to such attacks.
     These recent cyber attacks on supply chains have highlighted the vulnerabilities of global interconnected systems, as well as the need for improved cybersecurity measures and risk management practices. Companies and organizations need to take proactive steps to assess and strengthen their supply chain security, including monitoring for potential vulnerabilities and implementing effective response plans to mitigate the impact of potential breaches.
Possible Steps to Improve Supply Chain Cyber Security
     Given the potential risks of cyber attacks on supply chains, it is important for businesses to take steps to protect themselves. Here are some strategies that businesses can use to improve their supply chain cyber security:
Conduct Regular Risk Assessments
     The first step in improving supply chain cyber security is to understand the potential risks. Businesses should conduct regular risk assessments to identify the vulnerabilities in their supply chain network. This may involve reviewing their own security protocols, as well as those of their suppliers and partners.
Develop a Cyber Security Strategy
     Once the potential risks have been identified, businesses should develop a comprehensive cyber security strategy. This should include policies and procedures for protecting sensitive information, as well as training for employees and partners on how to identify and respond to cyber threats. It should also include contingency plans for dealing with a cyber attack, including backup systems and communication protocols.
Use Secure Communication Channels
     Communication is key in supply chains, and it is important to use secure channels to protect sensitive information. This may include encrypted email, virtual private networks (VPNs), and secure messaging apps. Businesses should also consider using secure file-sharing systems, such as cloud-based services with strong encryption protocols.
Implement Multi-Factor Authentication
     One of the most effective ways to prevent unauthorized access to computer systems is to implement multi-factor authentication (MFA). MFA requires users to provide multiple forms of identification before accessing a system, such as a password and a fingerprint or a one-time code sent to their phone. This can help prevent hackers from accessing systems even if they have stolen login credentials.
Monitor Network Activity
     Businesses should regularly monitor network activity to detect any suspicious behavior. This may involve using intrusion detection systems, which can identify potential threats and alert security personnel. It may also involve analyzing network traffic to identify patterns that may indicate a cyber attack.
Regularly Update Software and Systems
     Software and system updates often include security patches that address vulnerabilities. Businesses should ensure that all software and systems used in their supply chain network are regularly updated to the latest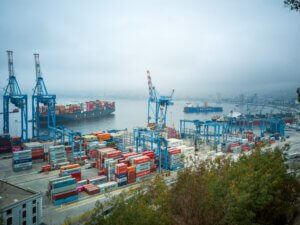 Conclusion
     Supply chain cyber security is a critical issue that organizations must address to protect their digital assets and ensure the continued operation of their supply chains. Cyber attacks on a supply chain can have severe consequences, including data breaches, supply disruptions, and financial losses. To mitigate these risks, organizations must implement comprehensive cyber security plans that include all parties involved in the supply chain, ensure that their suppliers and partners have adequate cyber security measures in place, and invest in the latest cyber security technologies. Only through a coordinated effort can organizations effectively protect their supply chains from cyber attacks.
You Might Also Like – The State of Email Security