We may earn money or products from the companies mentioned in this post.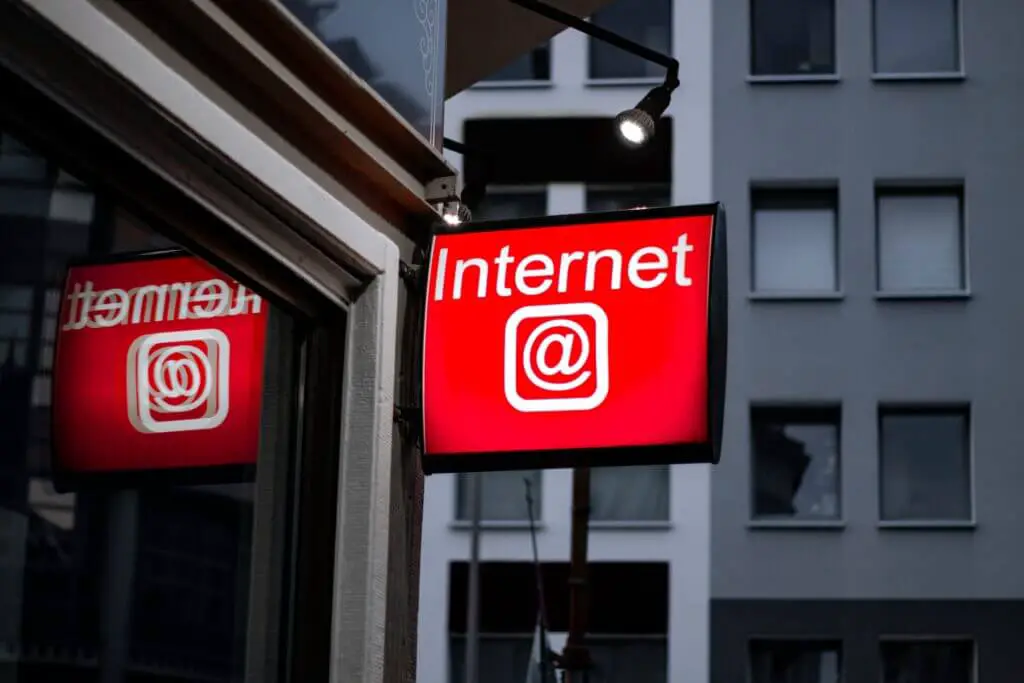 Getting the Most Out of Your Home Network
     With the push for remote work after the Covid-19 outbreak and the natural increase in demand of internet bandwidth over time, having a dependable home network has become almost mandatory in many of our lives. In this home networking 101 article there will be some tips and advice on how you can get what you need out of your internet for work, school, or any use you are looking for. Each home network depending on your needs will end up looking different of course as well as depending on your physical location and availability of services but there are some general good practices to follow to get the most out of your personal home network.. 
What Do I Need?
     The first question to ask yourself is what is most important to me? Is it cost? Is it speed, dependability, or even remote flexibility? In home networking 101, you need to rank these things in a list and then plan from there. If you are an average broke college student in a cheap apartment you would focus on budget and dependability over speed or having the most expensive or remote capable network. A business man who does work at home or remotely, may not care about cost as much and need flexibility, dependability, speed, and whatever money can buy the best of. It all comes down to your needs and planning accordingly.
Deciding Components of Your Home Network
Internet Service Provider– Starting here, this is the likely the biggest limiter to anyone's home network. The bandwidth or speed of the internet you pay for will be the ceiling for how fast or how much data transfer that will be allowed out to the web, or in short how fast your internet pages load or smooth your gaming/video experience might be. So doing research on what is available in the area and then making a decision based carefully on cost, speed available, latency, or data caps is a very important part of designing your home network. For most people a 25 to 50 Mb connection will suffice as a decent goal for bandwidth or speed. From there you can look for cost and of course a cable or hardline connection will be more dependable than a satellite or wireless service coming to your house with less latency as well. For more information on types of internet services you can get see here. 
Cabling– If you decide that you want to run cable for some or all of your home network you can expect a more dependable and less latent internet connection and between computers. You will not have to deal with interference from walls or materials that a wireless solution might have but of course you run into the labor of having to install the cabling and extra cost of the lines you have to purchase. There are many different kinds of cabling types but for most people to get the full capability of their devices a cat 6 cable will suffice. If you want more information on deciding cables you can find a detailed guide here.
Modem/Router– Now days most internet service providers or isp's provide you with an all-in-one modem/router for your home and that is usually fine but if you want anything past that like qos or longer range Wi-Fi you can place a second router in front of the one they provide for you and connect your home to that instead. Sometimes just replacing the router they provide you makes sense as well. Chances are if you are tech savvy enough to know then you know the answer to which configuration you want to use otherwise for increased range, special features, or a mesh home network, placing a router connected with one cable to the modem is the easiest setup method for most people.
Switches/Mesh(Range) Extenders– Depending on how much cabling or wireless you want to use, you will want to plan out around the topography of your home or building if you need cable switches which will allow for more ports to plug into and extra reach to your cable network if you should one of the lucky few with a large enough house needing longer than the 300ft maximum runs of an ethernet cable. Now if wireless is your focus, or a combination of, because some people might want a cable ran to a specific computer for stability, you might want range extenders to extend the reach of your Wi-Fi or setup a mesh system which will be explained later in more detail in this home networking 101 guide.
Network Attached Storage (NAS)/Other Network Devices – Again if you know what a NAS drive is you probably don't need educating on it but for anyone that might want an at home media server or backup/file location they might be a great fit. It is simply a centralized location on your network to store something or serve up files. For any other more advanced network equipment you will want to do your research on that device carefully and plan ahead for your network to fit it accordingly. For example a camera system may require more cabling or a wireless camera system might need more range and power for your Wi-Fi to deal with obstructions or distance.
What About Security?
     Security and networking are always good to think about together especially in an age of rampant cyber attacks. Luckily, an at home network is not targeted like a business and doesn't require much in the area of security. Just a few items will have you covered and feeling good about protecting yourself. A strong Wi-Fi password and using the wpa2 or even wpa3 standard is the first item on the list. Most isp's or at home purposed routers will have these standards on by default and choosing a sentence for a password like Y0uw1lln3verguessth1s! is a great way to set a password for your Wi-Fi. Once you have that in place default firewall rules built into your router or modem will also usually be enough for most people. Backups of your computers data are a common thing to forget and using a service like Acronis can make that easier. Having a strong active antivirus on your individual computers is probably the thing that demands the most attention on a small home network. Surfshark has a deal on one at the moment of writing this if you are looking for suggestions. If you need extra security I would look into using a vpn which is summarized here. As always keeping security practices in mind when browsing the web is also your best defense in home networking 101.
Mesh Network 101
     Modern networks have grown more advanced with the introduction of the mesh wireless network. While normal wireless networks will connect you to one endpoint and keep you connected to it throughout the home, a mesh network is smarter. It will switch you to the closest endpoint you have in your network thus always giving you the shortest distance possible to a device and back to the router. This increases signal strength and stability as well as responsiveness on the network. Another easy to use advantage of mesh is that all those mesh devices use the same network id so when connecting to the Wi-Fi you just select the network, enter your password and that's it your connected. There is no manually selecting devices. While a mesh network has obvious advantages compared to a normal one it may cost a bit more and you do need to make sure all devices are compatible. It it usually best to buy the system as a whole or at least from the same vendor for smooth functionality.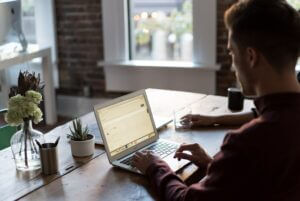 Bringing it All Together
     As you can see there is a lot to the subject of networking even in the small setting of your own home. While trying to cover the necessities of it even you may still need to do more research for anything specific you want to setup. Past that you just want to be mindful of any bottlenecks in your network that might slow down your speed. If you have a fast 1gb fiber connection it wont matter if you are using cat 5 cable allowing for only 100mb which is a tenth of the capacity or bandwidth. You will be limited by the cable or the slowest operating device. You also want to keep watch for any interfering materials with wireless like a big metal wall or microwaves as well as potential damage you wont want to have to track down later from heat or something damaging cables. Once you have all that in place and planned out you can finally go out and buy everything you want in your budget and start installing. A little planning goes a long way when working with any sort of networking and will save you many headaches down the road. Once you have your dependable network in place and devices plugged in and working smoothly you will be happy you took the time to read this guide on home networking 101 and followed accordingly so.
You Might Like – OSI Model