We may earn money or products from the companies mentioned in this post.

The Next Step in Artificial Intelligence
     What is Chat GPT? Artificial intelligence (AI) has made significant strides in recent years, with advancements in natural language processing (NLP) being a major milestone. Chat GPT is an NLP model that has revolutionized the way people interact with machines. It was developed by OpenAI, a research organization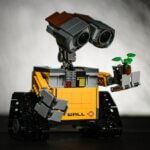 dedicated to developing and promoting AI in a responsible and ethical manner. Chat GPT is based on the GPT-3.5 architecture, which is an extension of the GPT-3 model. The Chat GPT model has made significant contributions to the field of NLP, and this essay aims to provide an overview of the model, its applications, limitations, and future directions.
Overview
     Chat GPT is a language model designed to generate human-like responses to text-based inputs. It uses machine learning algorithms to analyze the input text, identify the context, and generate a relevant response. The model is based on a deep neural network, which is trained on a large corpus of text data. This training data includes a vast amount of human-generated text, such as books, articles, and web pages, which is used to teach the model how to understand and generate human-like language.
     One of the key features of it's model is its ability to understand and respond to complex language structures. The model is capable of understanding natural language and can generate responses that are contextually relevant and linguistically coherent. This feature is what makes Chat GPT stand out from other language models, as it provides a more human-like experience for users when interacting with machines.
Training Process
     Chat GPT is trained on a massive amount of data, including books, articles, and online content. The training process involves feeding the model with large amounts of text data and adjusting the model's parameters to optimize its performance.
     The training process includes several steps, including pre-processing the text data, tokenizing the input, and training the model on the tokenized data. The model is trained using a combination of supervised and unsupervised learning techniques, which help it learn and generate high-quality text.
Architecture
     Chat GPT is based on the GPT-3.5 architecture, which is an extension of the GPT-3 architecture developed by OpenAI. The GPT-3.5 architecture includes several improvements and optimizations that make the model more efficient and effective.
     The model consists of multiple layers of transformer-based neural networks. These layers are designed to process the input text and generate high-quality output. The architecture includes a wide range of features, including attention mechanisms, positional encoding, and layer normalization, which help the model learn and generate high-quality text.
Applications of Chat GPT
     The artificial intelligence has been widely adopted in various industries, including customer service, education, and healthcare, to provide personalized and efficient communication with customers and patients. Some of the key applications are discussed below.
Customer Service
     Chat GPT has been adopted by many companies to provide personalized customer service to their clients. It can be trained to understand the specific needs and requirements of a company's customers, and it can provide relevant and accurate responses to their queries. This helps to improve the customer experience and can lead to increased customer satisfaction and loyalty.
Education
     Chat GPT has also been adopted in the education sector to provide personalized and interactive learning experiences to students. It can be used to provide real-time feedback to students on their work, and it can answer their queries about the course material. This helps to improve the learning outcomes and engagement of students.
Healthcare
     Chat GPT has also been adopted in the healthcare sector to provide personalized communication with patients. Chat GPT can be used to provide patients with information about their medical conditions and treatments, and it can answer their queries about their health. This helps to improve patient engagement and satisfaction, and it can lead to better health outcomes.
What is Chat GPT's Limitation?
     While Chat GPT has many benefits, it also has some limitations. One of the main limitations is its dependence on training data. The model is only as good as the data it is trained on, and if the training data is biased or incomplete, the model's performance will be limited. This can lead to inaccurate or inappropriate responses, which can have negative consequences.
     Another limitation of Chat GPT is its inability to understand the emotional context of text-based inputs. While the model can generate responses that are linguistically coherent, it may not be able to detect sarcasm or other emotional nuances in the input text. This can lead to inappropriate or insensitive responses, which can be a concern in certain applications, such as customer service.
Conclusion
     Chat GPT is a powerful language model that has the potential to revolutionize the field of language processing and to improve interactions between humans and machines. It has several capabilities that make it more human-like in its responses, including its ability to process natural language, generate contextually appropriate responses, and learn and adapt over time. However, its development also raises several ethical concerns that need to be addressed. Overall, Chat GPT represents a significant advance in the field of artificial intelligence and has the potential to have a major impact on society in the coming years.
You Might Like – Artificial Intelligence Animation